Clergy Abuse in Pittsburgh
NEWS ALERT: The deadline to register an allegation of clergy abuse with the Diocese of Pittsburgh is July 31, 2019. Learn more.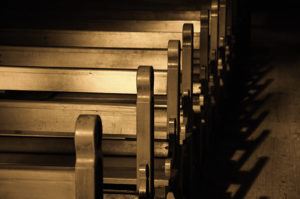 Clergy abuse has been a problem throughout the world for decades. With allegations coming into light here in Pennsylvania, it's important for survivors of sexual abuse to know that they are not alone. For decades, the Pittsburgh clergy abuse lawyers at Fellerman & Ciarimboli have strived to make sure survivors' voices are heard by those who committed these atrocities. With a former prosecutor on staff, we understand what is needed in these cases to get you the justice that you deserve and to stop the abuse from reoccurring.
Clergy Abuse in Pittsburgh: What You Should Know
After hundreds of hours of testimony from abuse survivors, a grand jury investigation released a scathing report in August 2018 that alleges decades of sexual abuse by more than 300 predatory priests in six of the eight Pennsylvania dioceses.
The redacted report presents very disturbing details. It details a cycle of sexual abuse and cover-up that occurred in six of Pennsylvania's eight dioceses, including right here in Pittsburgh. The report found 99 priests in the Pittsburgh area who had allegedly abused both boys and girls. And instead of protecting its community and bringing these priests to justice, evidence shows the Catholic Church did everything it could to hide the information and protect the priests.
The Effects of Sexual Abuse
Sexual abuse has both short-term and long-term effects on an individual, especially when it involves an authority figure. After the abuse, a person will feel disbelief, anger, embarrassment, and even fear. The survivor's behavior and habits may change — for example, when a child who never misbehaved begins getting in trouble at school.
According to statistics from the Rape, Abuse & Incest National Network (RAINN), a person is more likely to suffer suicidal or depressive thoughts after sexual assault. It can affect relationships, change a person's behavior and are more likely to use drugs and alcohol.
Should I Come Forward With My Story?
It's a difficult and embarrassing situation and discussing the matter only brings more pain. But remember, by speaking up you not only stand up for your rights but will be protecting the rights of others.
You have the right to file a civil claim against not only your abuser, but also the organization who had failed to report, prevent, and attempted to conceal the abuse. According to Pennsylvania law, you may receive economic damages for your abuse, such as medical and therapy bills and loss of income. You may also be able to recover punitive damages, to punish the individuals and the institutions that allowed these horrible acts to occur for decades.
You will need to establish liability for your claim and this means you will have to recount the events that occurred. But it's important to note that unlike a criminal case, where there needs to be concrete evidence to prove guilt, there only needs to be a "preponderance of the evidence." This means there needs to be enough evidence to prove the accuracy of your claim. For example, one credible witness can provide enough evidence to support the claim.
How Our Pittsburgh Clergy Abuse Lawyers Can Help
The Pittsburgh clergy abuse lawyers at Fellerman & Ciarimboli understands your concerns and your hesitation in pursuing a case. But as members of this community, we can't allow these injustices from happening again. It is difficult to step up to a powerful religious organization but the time to act is now. There is a statute of limitations on these cases and you need to step forward before it's too late.
With Fellerman & Ciarimboli, you should know that you are not alone in this process. We will make sure your voice is heard.
Contact our Pittsburgh clergy abuse lawyers for a free consultation. We will stand with you and fight for your rights.
Work with Us
We Truly Work for You
Our Clients Time is Valuable

Every case is unique and we spend the time working hard on your case, so you can focus on everything else.

Experienced Trial Attorneys

For 20 years our attorney's haven fought hard for clients and will not back away from a trial.

Ready and Available to Help You

Schedule a free initial consultation with our team.

Our Results Make a Difference

We've recovered hundreds of millions for our clients.