Clergy Abuse in Philadelphia
NEWS ALERT: The deadline to register an allegation of clergy abuse with the Archdiocese of Philadelphia is July 31, 2019. Learn more.
When you suffer abuse by someone you trust, your whole world can go into a tailspin. The pain never entirely leaves nor does the emotional trauma.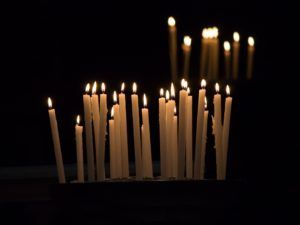 You may be confused and anxious, too embarrassed to speak out. But by not speaking out, the abuse will spread to someone else.
The Philadelphia clergy abuse lawyers at Fellerman & Ciarimboli understand the pain you're going through and the array of emotions you are felling. That's why we are ready to fight for your rights. We will not only get you the compensation you deserve but will help you close that chapter of your life once and for all.
Clergy Abuse in Philadelphia
Recently, a grand jury report was released detailing more than 70 years of abuse at six of the eight Catholic dioceses in Pennsylvania. Yet the Philadelphia archdiocese had gone through its abuse scandal almost a decade ago.
In 2005, a grand jury had announced Cardinals John Krol, and Anthony Bevilacqua had spent decades covering in sexual abuse in the archdiocese by transferring accused priests to other parishes throughout the archdiocese. The jury revealed 169 priests and two deacons were involved in the cover-up.
But the scandal is not over yet. According to the recent grand jury report, some of the priests accused in the report had postings in the region during their careers.
The Trauma of Sexual Abuse
Sexual abuse is when a person experiences unwanted sexual activity. Using a form of power and authority, the perpetrator takes advantage of the victim, sometimes by force or threating violence. This type of abuse seems not have to involve the act itself; it can be something as simple as an unwelcome touch or exposing him/herself to the victim. It has a devasting effect, especially on a child, and can follow the victim throughout their lives.
There are several types of abuse that a victim may have experienced at the hands of a priest or clergyman. It may include one of the following:
Molestation
Indecent exposure
Lewd or lascivious acts
Statutory rape
Sexual threats or harassment
Sexual assault
Unconsented touching with or without clothing
What Legal Remedies Are Available to Me?
If you or a loved one is a survivor of clergy abuse, you have the right to seek compensation. You may receive economic damages for the act of violation, such as medical and therapy bills and loss of income. You may also be able to recover punitive damages, to punish the individuals and the institutions that allowed these horrible acts to occur for decades.
In Pennsylvania, you have the right to file a claim against any party who is liable for the abuse. What the law states is not only can you bring a suit against the perpetrator, but also the organization who had failed to report, prevent, or attempted to conceal the abuse.
Remember, by speaking up you not only stand up for your rights but will be protecting the rights of others. When you bring forward a sexual abuse suit against a religious body, you will be fighting for the institutional corrections to prevent anyone from being abused again.
In these cases, establishing liability is crucial, which is why it's important to hire experienced clergy abuse lawyers to help you with your claim. Fellerman & Ciarimboli has been fighting for the rights of sexual abuse survivors for decades. With a former member of the Luzerne County District Attorney's office, we understand what is needed in these cases to get you the justice that you deserve and to stop the abuse from reoccurring.
Our Philadelphia Clergy Abuse Lawyers Are Here for You
We understand how difficult this situation can be. Not only are you or your loved one bringing to light a shameful episode, but you are also facing a powerful religious organization. But it's time to speak up. With Fellerman & Ciarimboli at your side, you are not alone. Our Philadelphia priest abuse attorneys will make sure your voice is heard in a court of law. We will work day and night to make sure you are appropriately compensated for your injuries and make sure no one is abused by that religious authority ever again.
If you are a clergy abuse victim and you are ready to step forward with your story, we want to hear from you.
Contact us today for a confidential, free consultation. We fight for the injured, and we will fight for your rights.
Work with Us
We Truly Work for You
Our Clients Time is Valuable

Every case is unique and we spend the time working hard on your case, so you can focus on everything else.

Experienced Trial Attorneys

For 20 years our attorney's haven fought hard for clients and will not back away from a trial.

Ready and Available to Help You

Schedule a free initial consultation with our team.

Our Results Make a Difference

We've recovered hundreds of millions for our clients.